Edinburgh Festival Fringe Insurance
Policies may also be purchased online, by telephone on 01686 626019 or contact us at performingarts@reesastley.co.uk.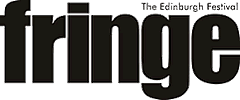 Welcome to Insurance for the Edinburgh Festival Fringe with Rees Astley, this is a special, low cost facility designed in consultation with the Edinburgh Fringe Society for individuals or groups (working together) who visit the festival.
2018 - A Great Success:
The Edinburgh Festival Fringe has been a great success with thousands of performances, it is the largest ever arts festival in the world. Rees Astley are proud to have provided insurance, in consultation with the Edinburgh Fringe Society, for many of the acts performing at this years festival and look forward to another great year in 2019.
We would love to insure you for the festival next year so please check back with us in January for 2019 premiums.
We provide three types of cover: